About Matthew Coltman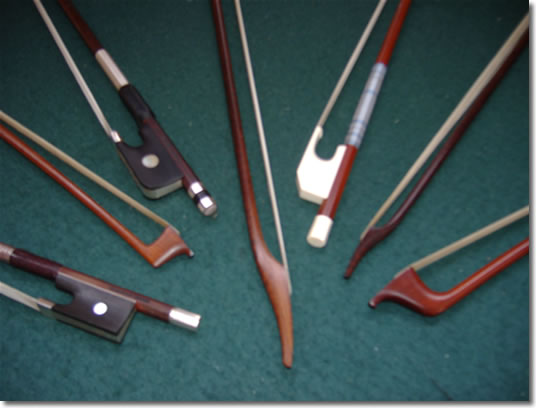 Matthew Coltman trained at the Newark School of Violin Making and after graduating in 1977 he joined the world famous firm of W. E. Hill & Sons where he acquired his skills as a bow-maker and repairer. In 1980, Matthew moved to Edward Withers Ltd. of Wardour Street to work for the highly respected Dietrich Kessler. Over the next three years Matthew established his reputation as an exceptional maker of both period and modern bows.
Matthew has been based in Chiswick since 1996 consistently offering the highest standards of personal attention and skill to string players of all abilities. The Kessler ethos of high standards of craftsmanship and personal service continues in the shop. The open plan style provides an informal atmosphere where customers can discuss their requirements with the crafstmen and see work in progress. From a routine bow rehair or fingerboard shoot to large-scale restoration you can be sure of the same prompt attention. Same day bow rehairs are available and many routine instrument repairs can also be undertaken in one day. A full range of strings and accessories is stocked, with the addition of a prompt mail order service. Whether you are a novice or a seasoned concert professional, you will find a warm welcome in the relaxed and informal atmosphere of the workshop.
Players wanting to buy an instrument or bow can be sure of an excellent selection. The strong emphasis on bow making and restoration lends a unique atmosphere to the workshop. Matthew makes a wide range of modern, classical and baroque bows modelled on the old masters.
All budgets are catered for. Teachers and pupils will appreciate the benefit given by our professionally adjusted student instruments. Instruments and bows can be tried in the privacy and comfort of the practice room and may be taken away on approval.